This document shows how to set up the express delivery feature in the OMS.
Prerequisites​
This procedure requires shipment integration.
Setup​
Making the relevant location suitable for express delivery​
For express delivery with the relevant location, express delivery must be activated from the settings of the desired location.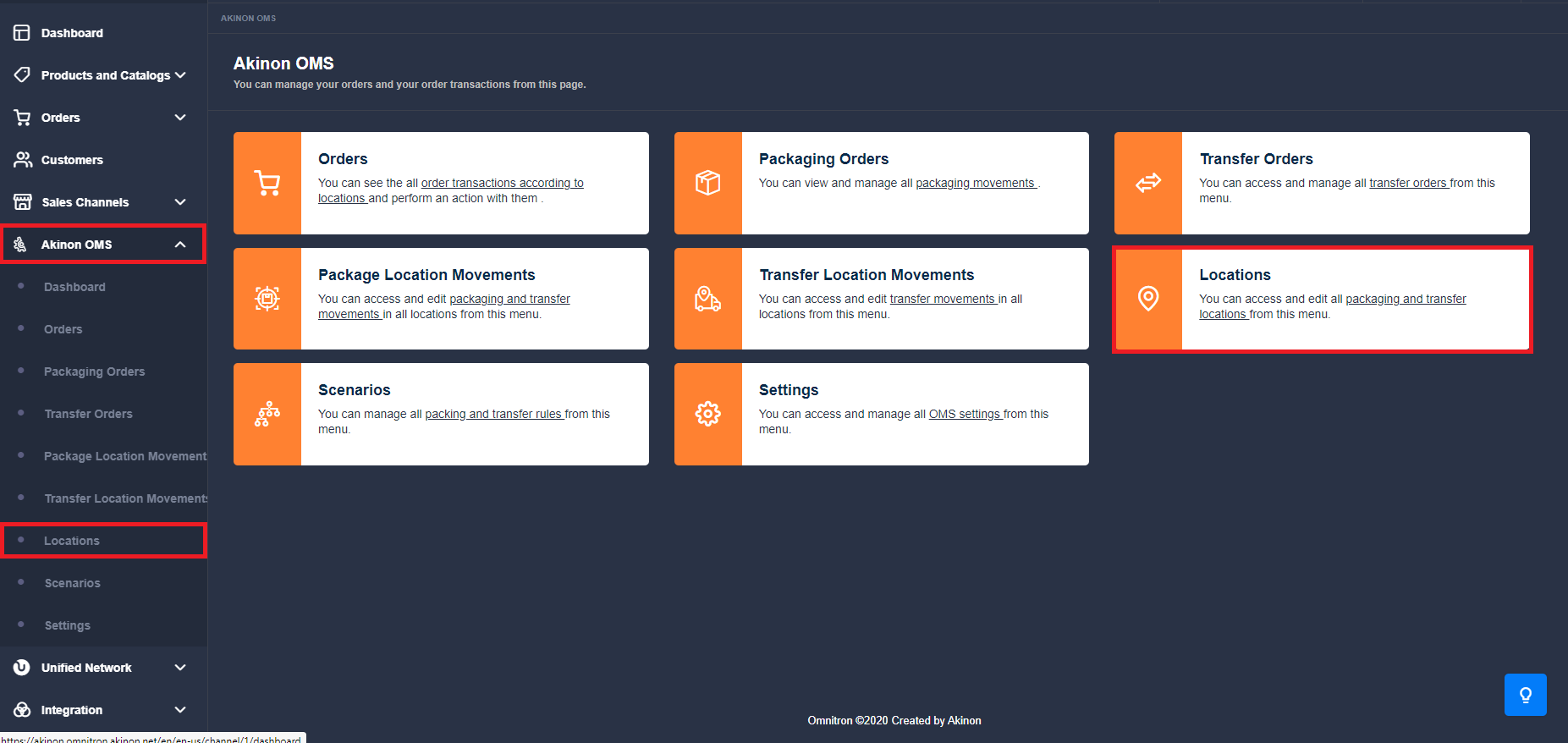 Click on locations from the OMS menu to activate express delivery.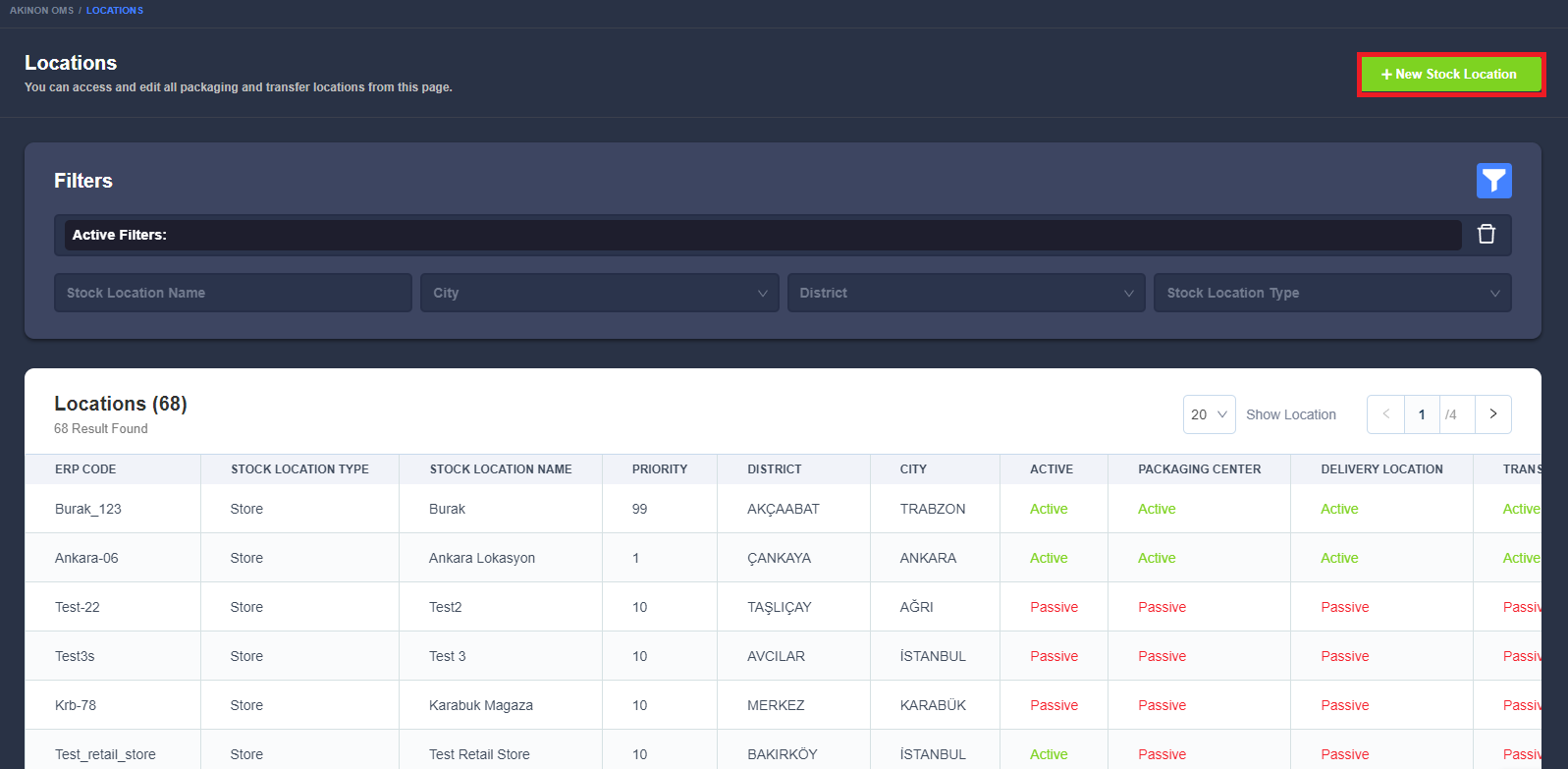 If a new fast delivery location is to be created, the location can be created according to the desired features by clicking on the new stock location, or the current location can be edited as in the example below.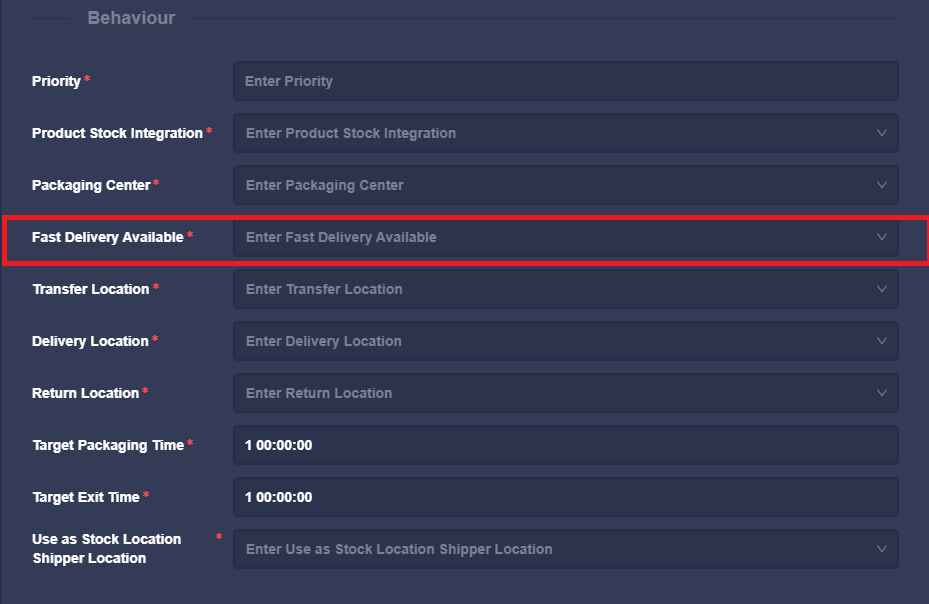 For express delivery, the location's "Availability for Express Delivery" property must be set to "Yes" as shown above.
Creating the scenario​
After making the location available for express delivery, we can now create the corresponding scenario. While creating the scenario, the relevant location that is available for express delivery must be used. A scenario example is shown below.