Follow the below steps to access the user data:
1 - Select related project from the projects page.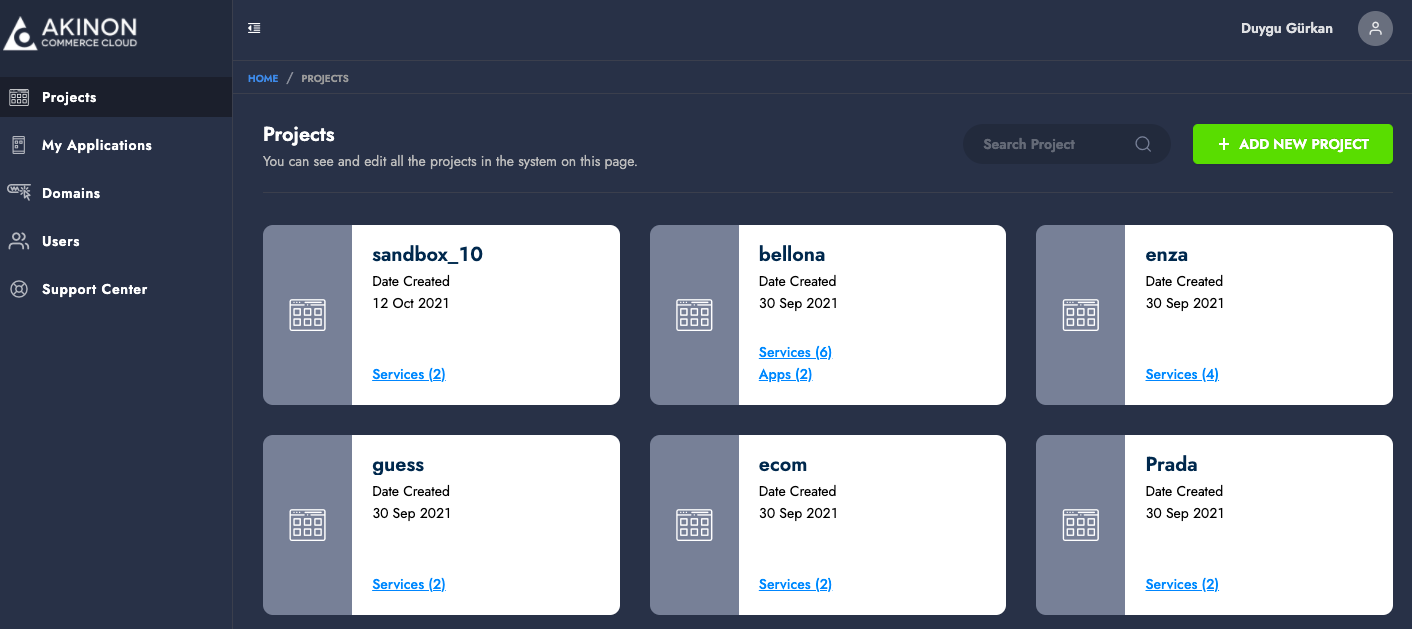 2 - On the page that opens, applications and services connected to the project are listed.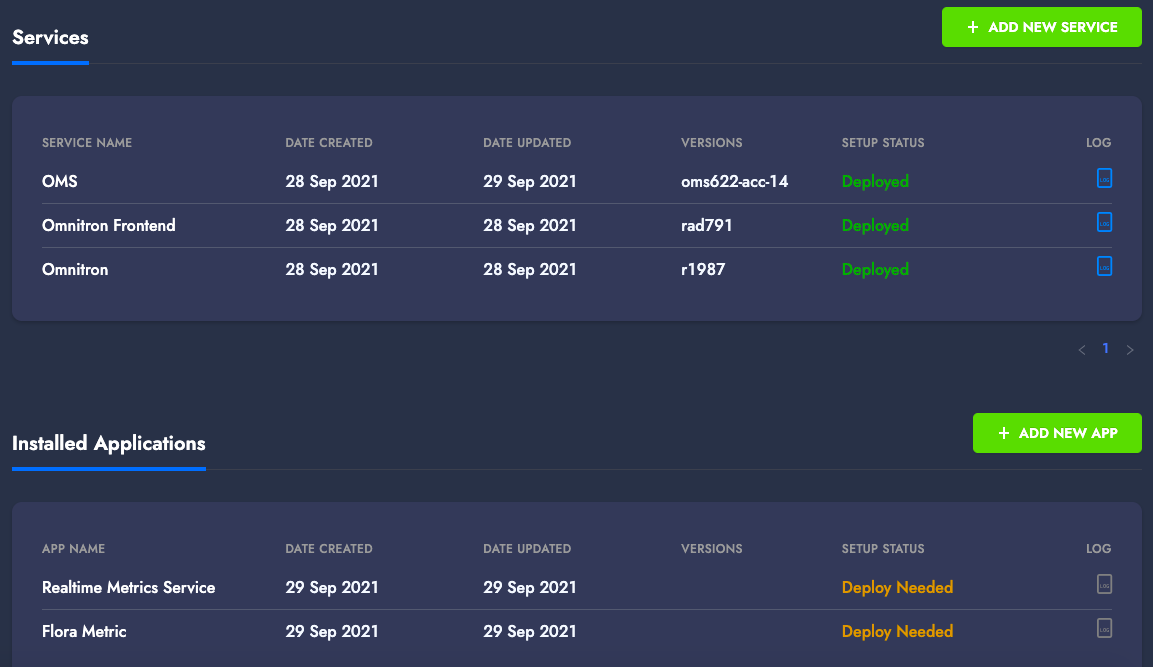 3 - Click on the network after inspecting the page (F12)

4 - In the list on the left, click on the Preview tab of the api/v1/projects/../project_apps/?page=1 service titled ?page=1.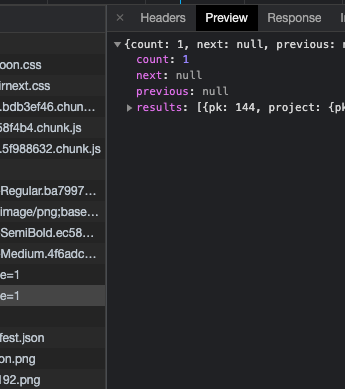 5 - The public_info under Results shows username & password details of the application
Username refers to the e-mail address of Akinon Commerce Cloud account owner, while password is the key generated by the system. Users can access Omnitron as "super user" with the defined information.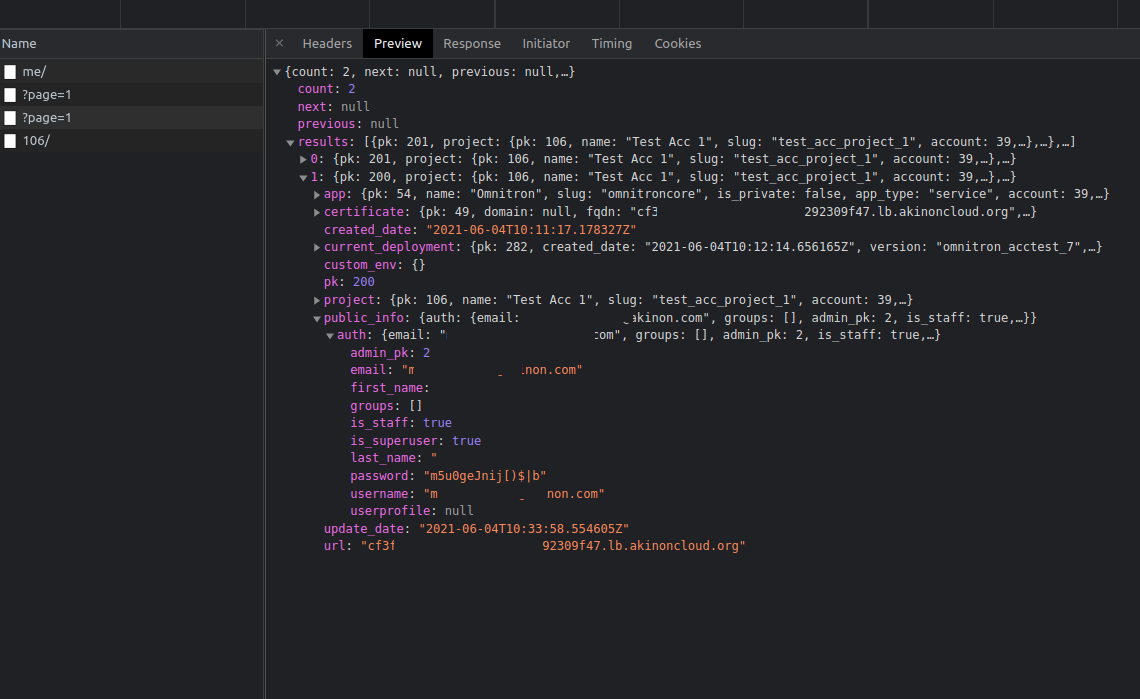 ATTENTION: Omnitron and Commerce applications cannot be deleted by Akinon Commerce Cloud users. Akinon system manager should be contacted to delete these applications.