Instore Installation Steps
Installation of Instore to the Project
To add the Instore service to an existing or newly created project on the ACC platform, you first need to go to the project detail screen. If you want to create a new Instore project, you need to click on the Add New Service button on the project detail screen. When you click the button, a dropdown menu will appear listing the available services on ACC. You can initiate the installation process by selecting the Instore service. To install Instore, the project must have Omnitron, Omnitron FE, and Commerce services.

To proceed with the Instore installation, "name" and "slug" information of the Instore project to be installed must be entered in the pop-up form that appears. After entering the necessary information, the installation process can be started by clicking the Apply button.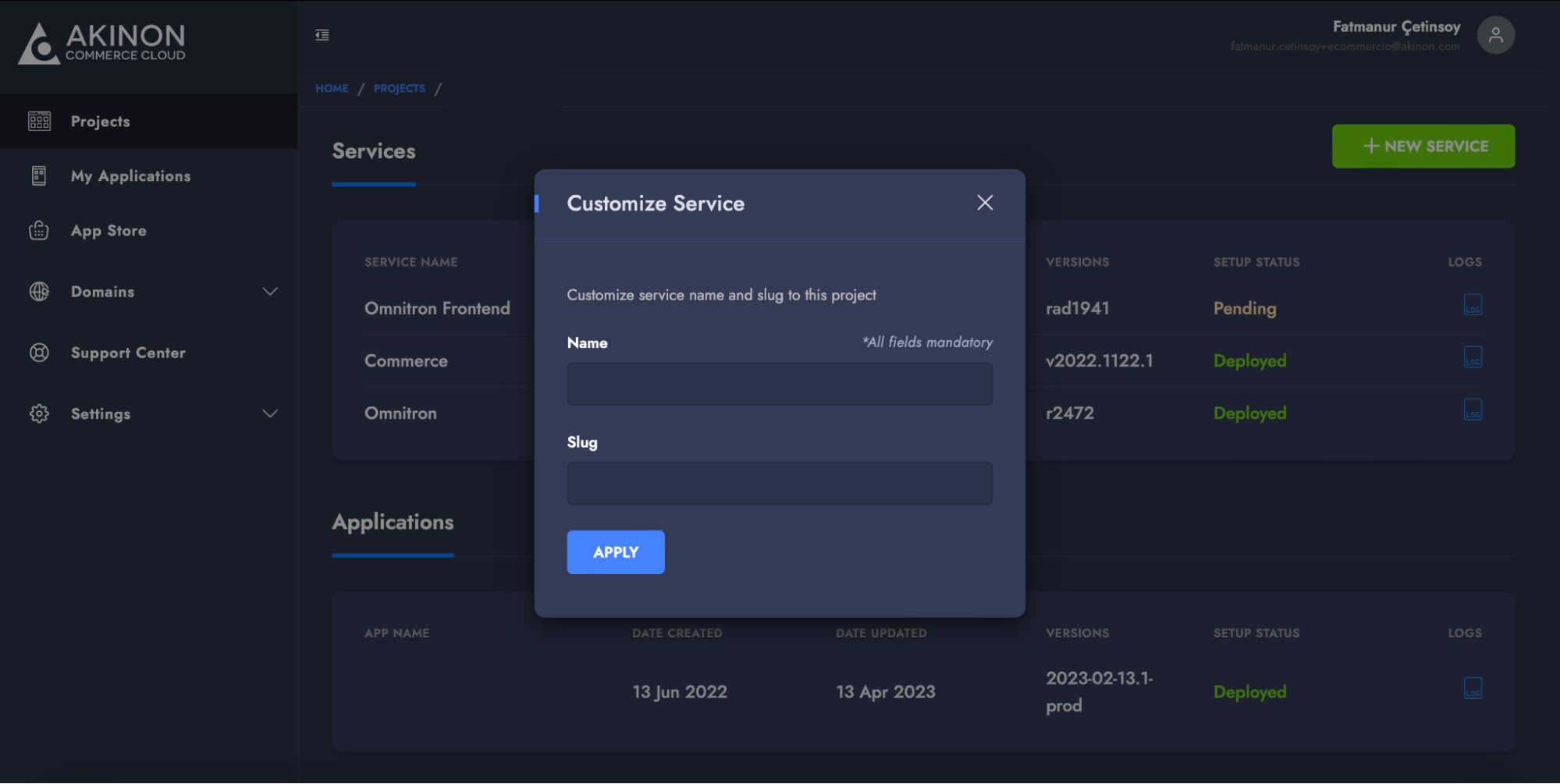 During the Instore installation process, the "Setup Status" column displays "Initializing Setup", "Deploying", and "Deployed" sequentially. To complete the Instore installation, the Setup Status must transition to the "Deployed" state.

Initializing Setup Status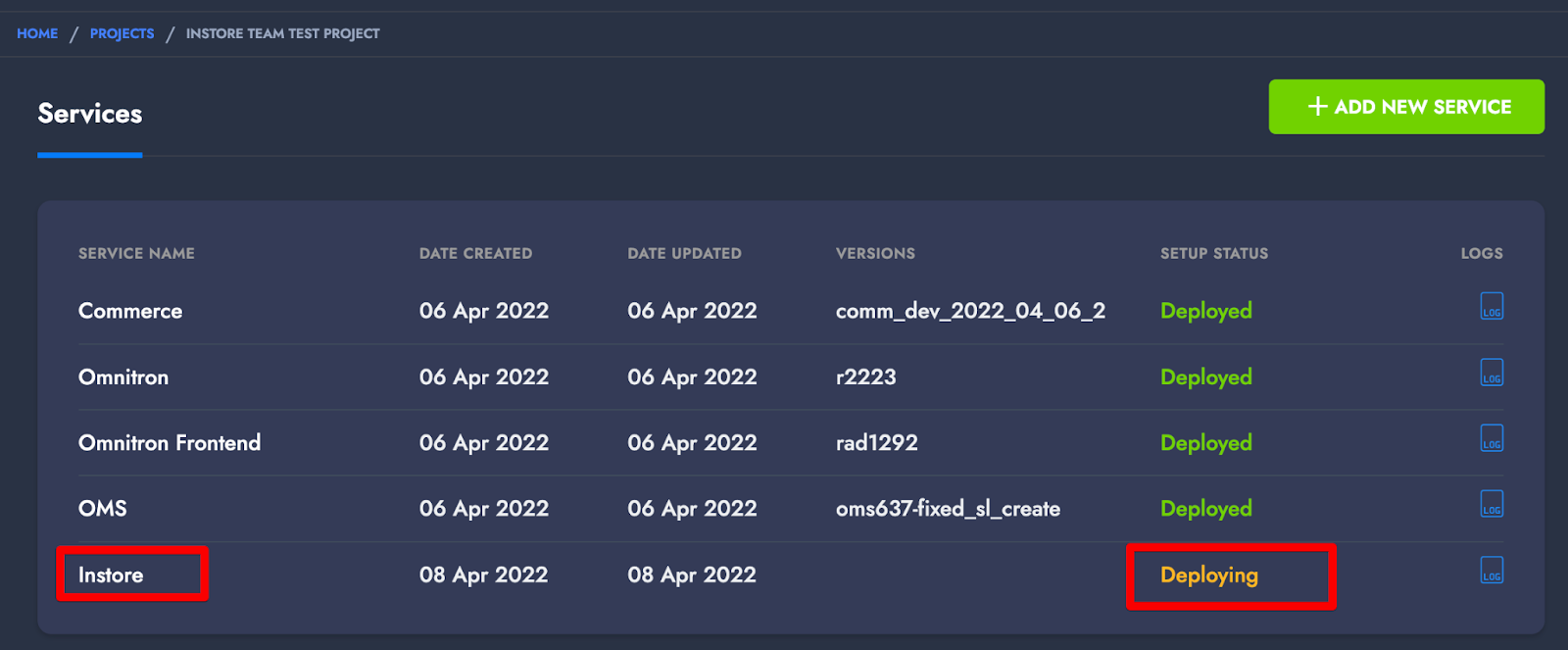 Deploying Status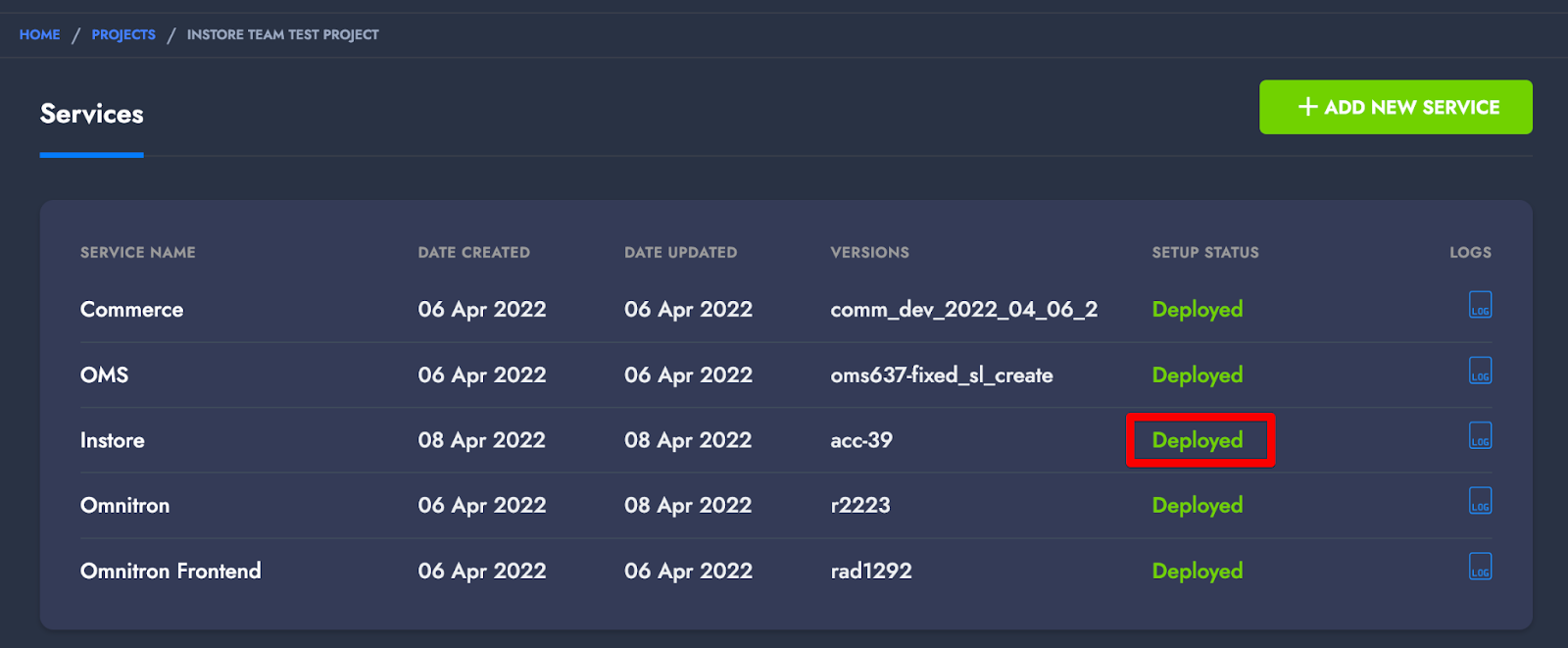 Deployed Status