It is quick and easy to install Instore within a project on the ACC platform. First, you need to visit the project detail screen in order to add the Instore service to a current or recently-opened project. Click the Add New Service button on the project detail screen. From the drop-down menu, select Instore seen as the first option.

NOTE: In order to install Instore, a project must feature Omnitron, Omnitron FE, and Commerce.
To install Instore within a project, click Instore from the drop-down menu of services and provide the final user approval. Clicking "Yes, Proceed" initiates the installation of the Instore service. Clicking Cancel will cancel the installation.
The installation has begun for the Instore service within the project.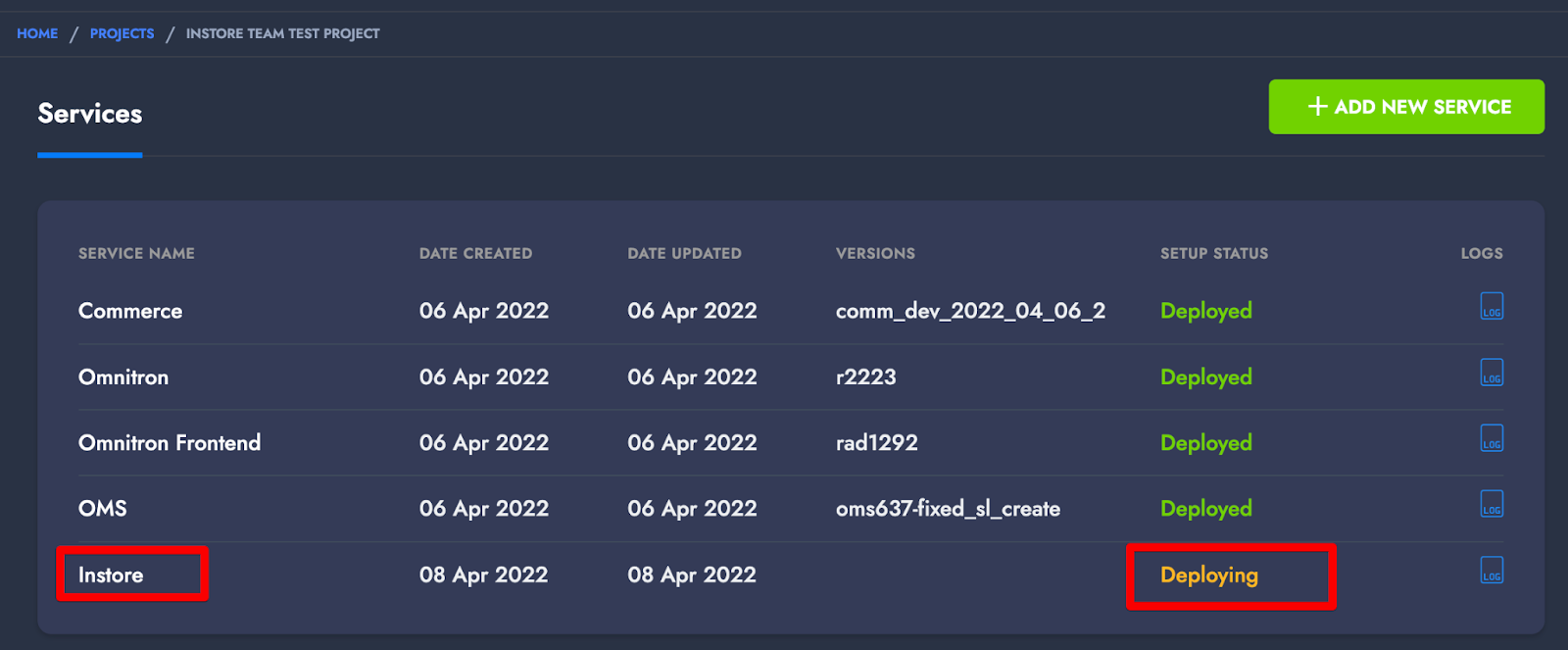 Wait for the installation to become "Deployed".