App Store​
You can add applications to your projects via the App Store menu. It's a digital showcase that aims to add applications to the projects of Akinon Commerce Cloud users. The App Store essentially offers a secure and uniform experience that automazies the installation of applications within projects.
The App Store is displayed as a new item on the left-hand menu. Clicking this menu takes us to the application catalog. This is where the process begins.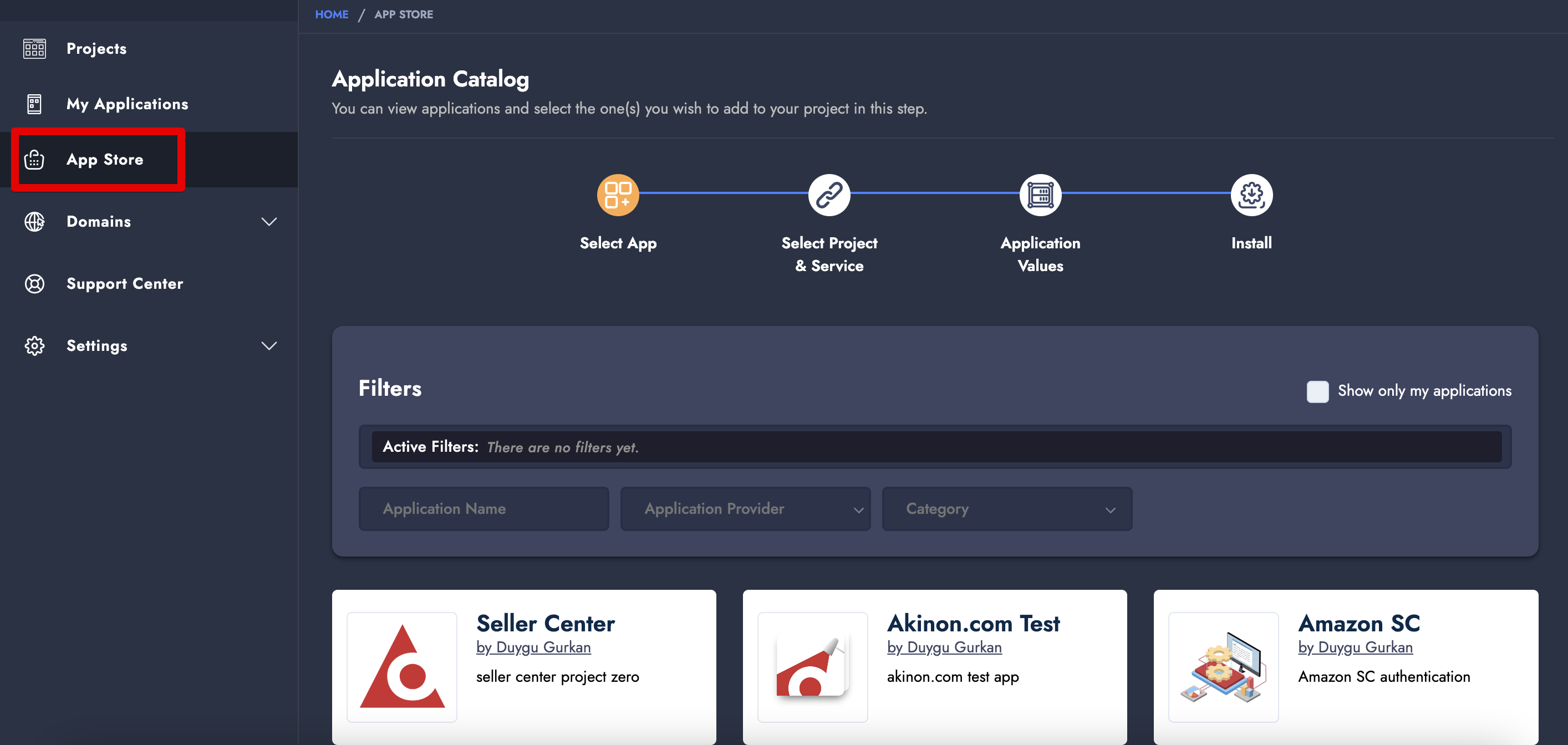 ​
Select App Page​
This page shows all public and private applications. Here, you can quickly find an application by using filters. Applications can be filtered by using one of more filters that include Application Name, Application Provider, and Category. You can also easily access your applications by selecting the "Show only my applications" checkbox. This page lists all applications that at least have once successful build. ​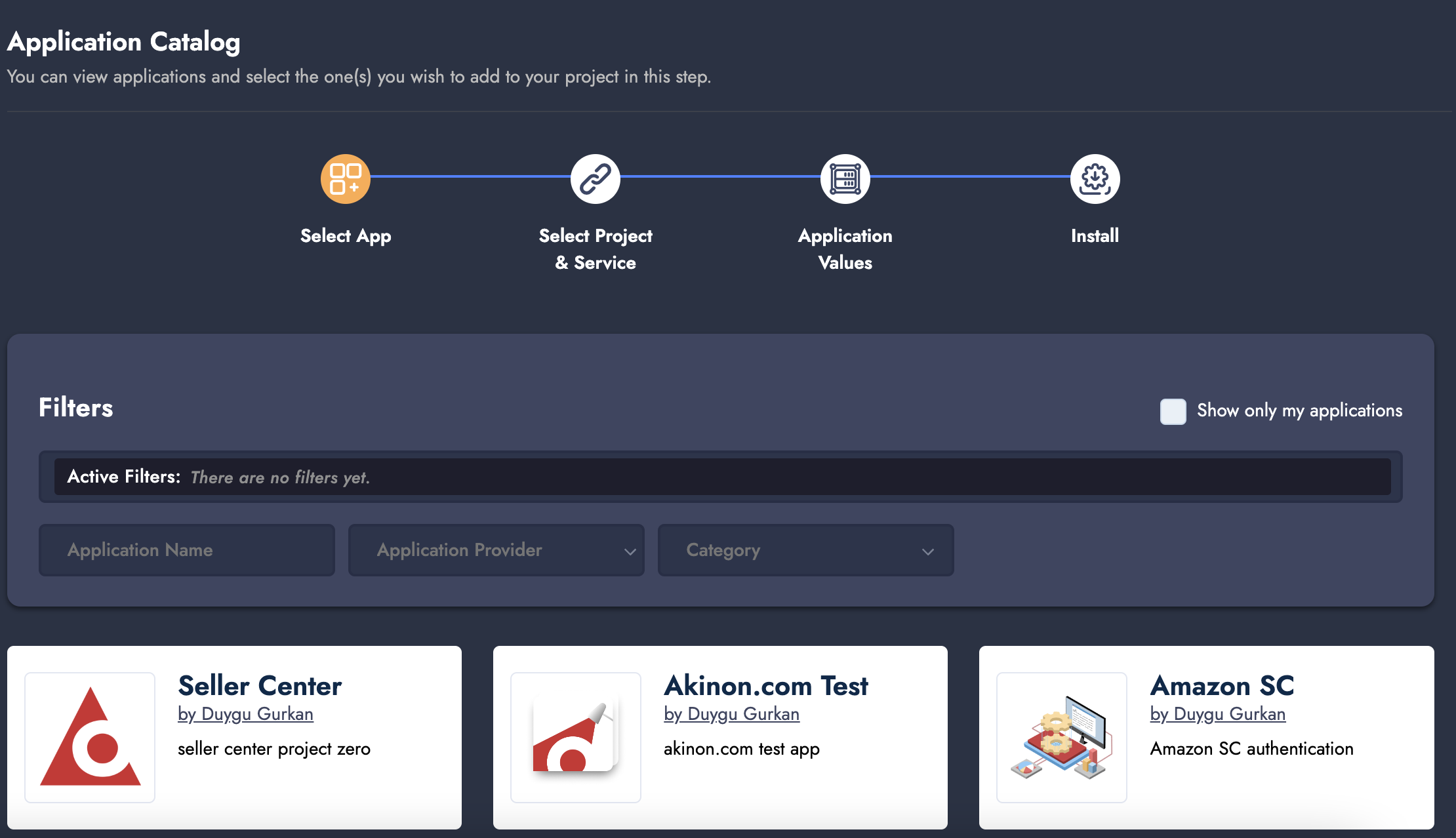 ​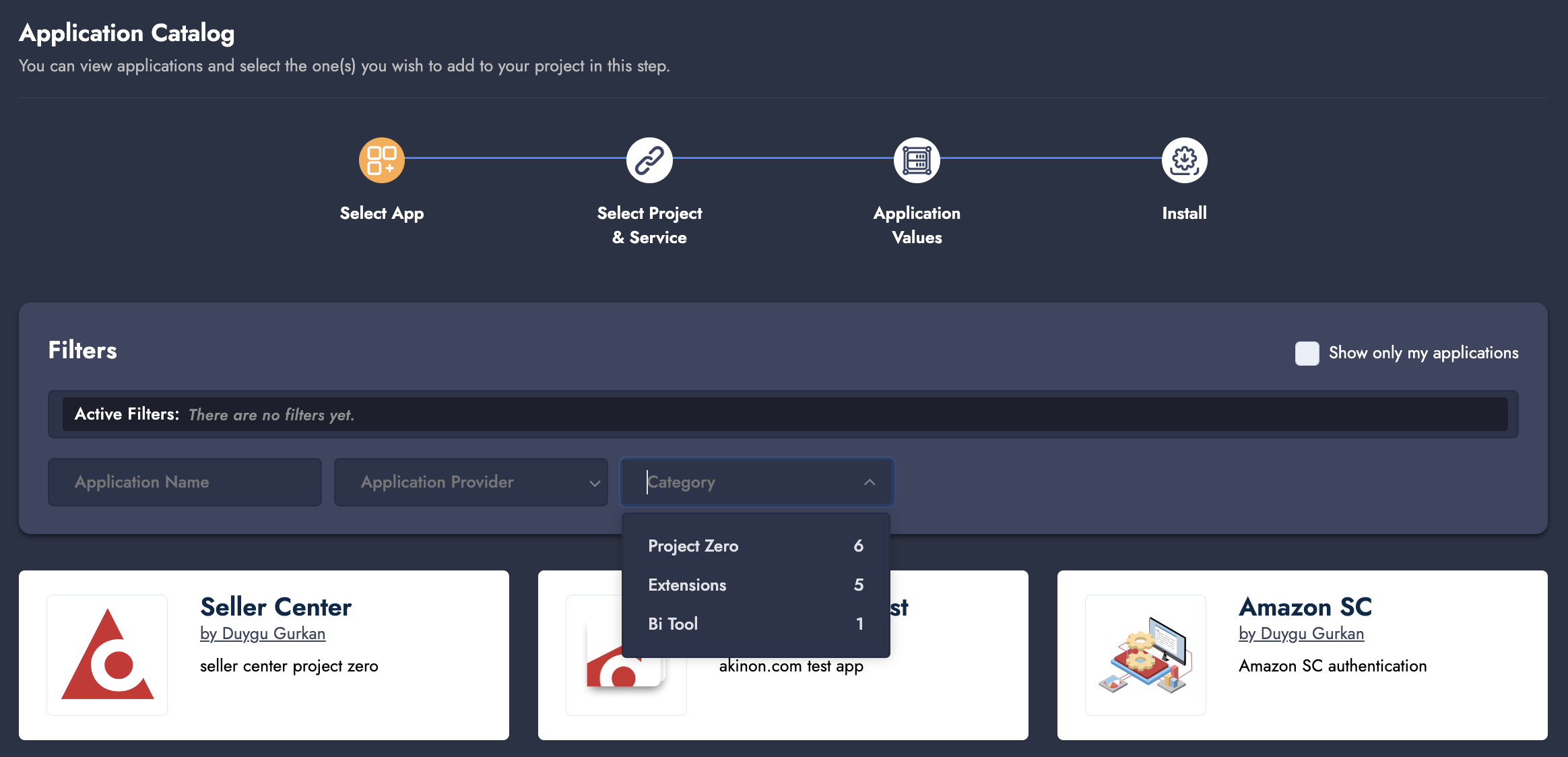 ​
Select Project & Service Page​
After selecting an application, you will be directed to that application's launch page. Here, you can see the images used in the current version of the application. This is also the page where you can select the project to be used by the application. If the application has a related app, it will also be displayed on this page dynamically. ​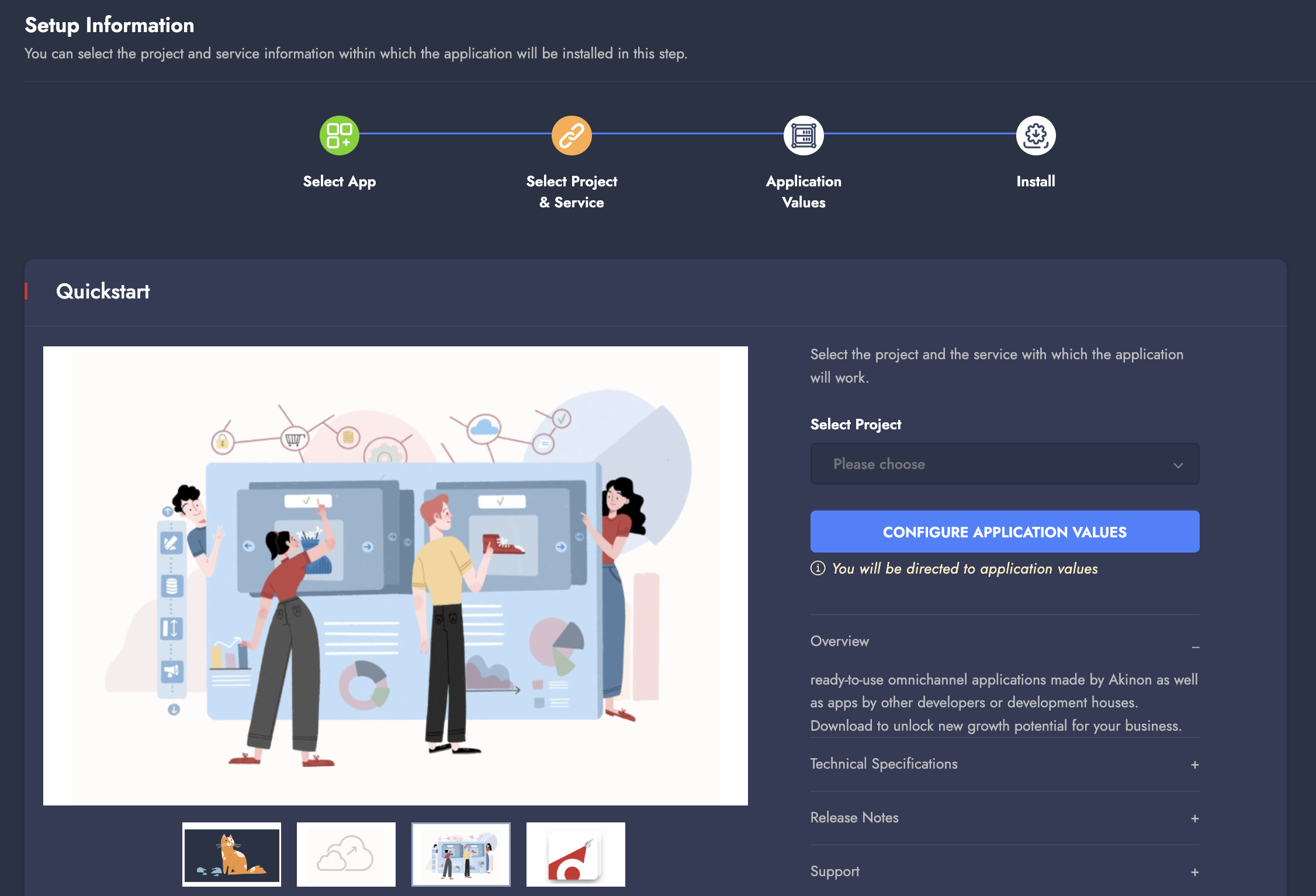 ​ The launch page of the application includes information such as Overview, Technical Specifications, Release Notes, and Support. Release Notes displays the changes made in the last version of the application. ​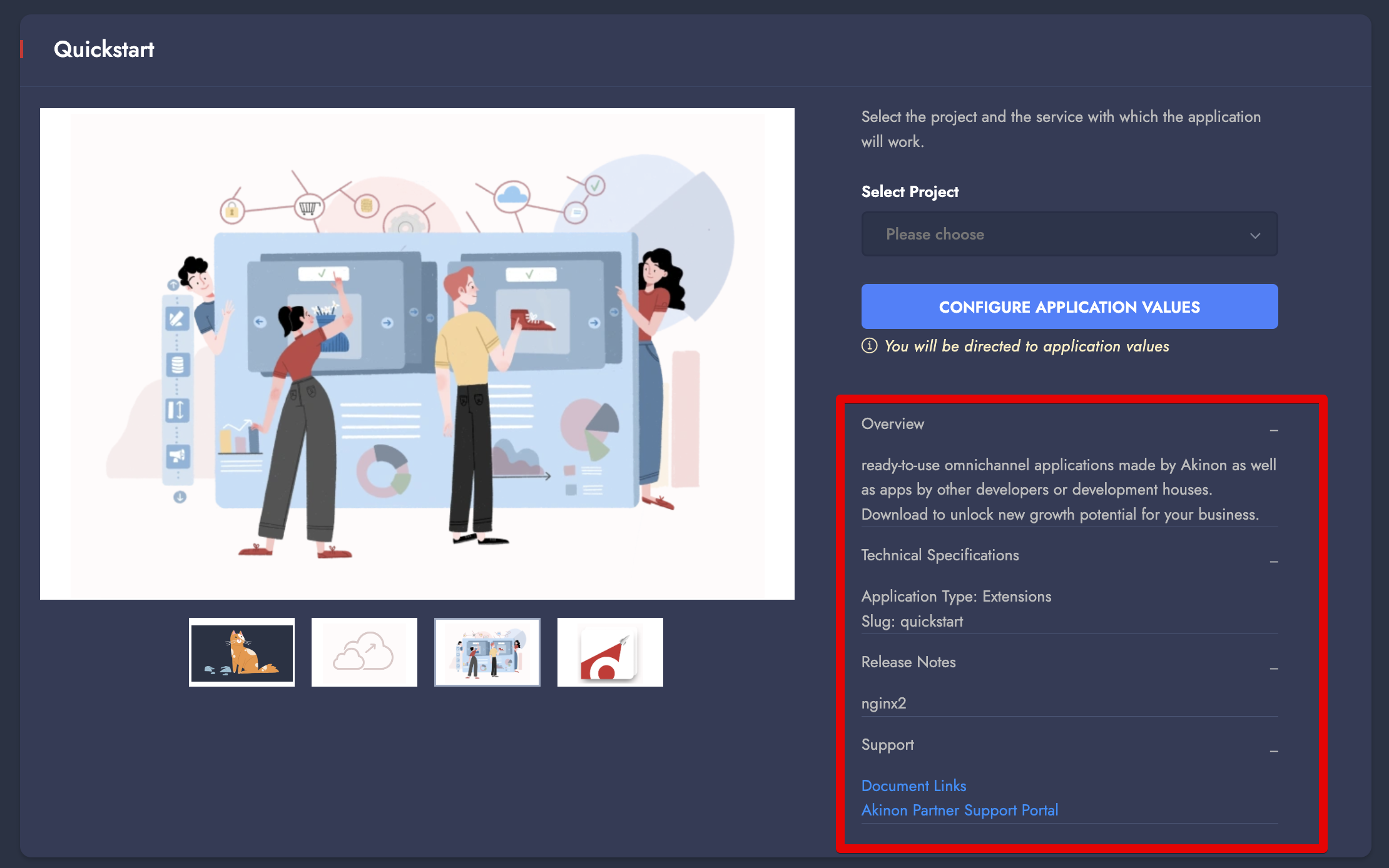 ​ Click the Configure Application Values button to access the page where you need to enter the required values to install the application. ​
Application Values Page​
You need to enter some values manually in order to install the application. The owner of the application adds these values to the akinon.json file while sending the application to the platform; these values must be entered by all stakeholders who wish to install this application within their projects. These values can be mandatory or optional. ​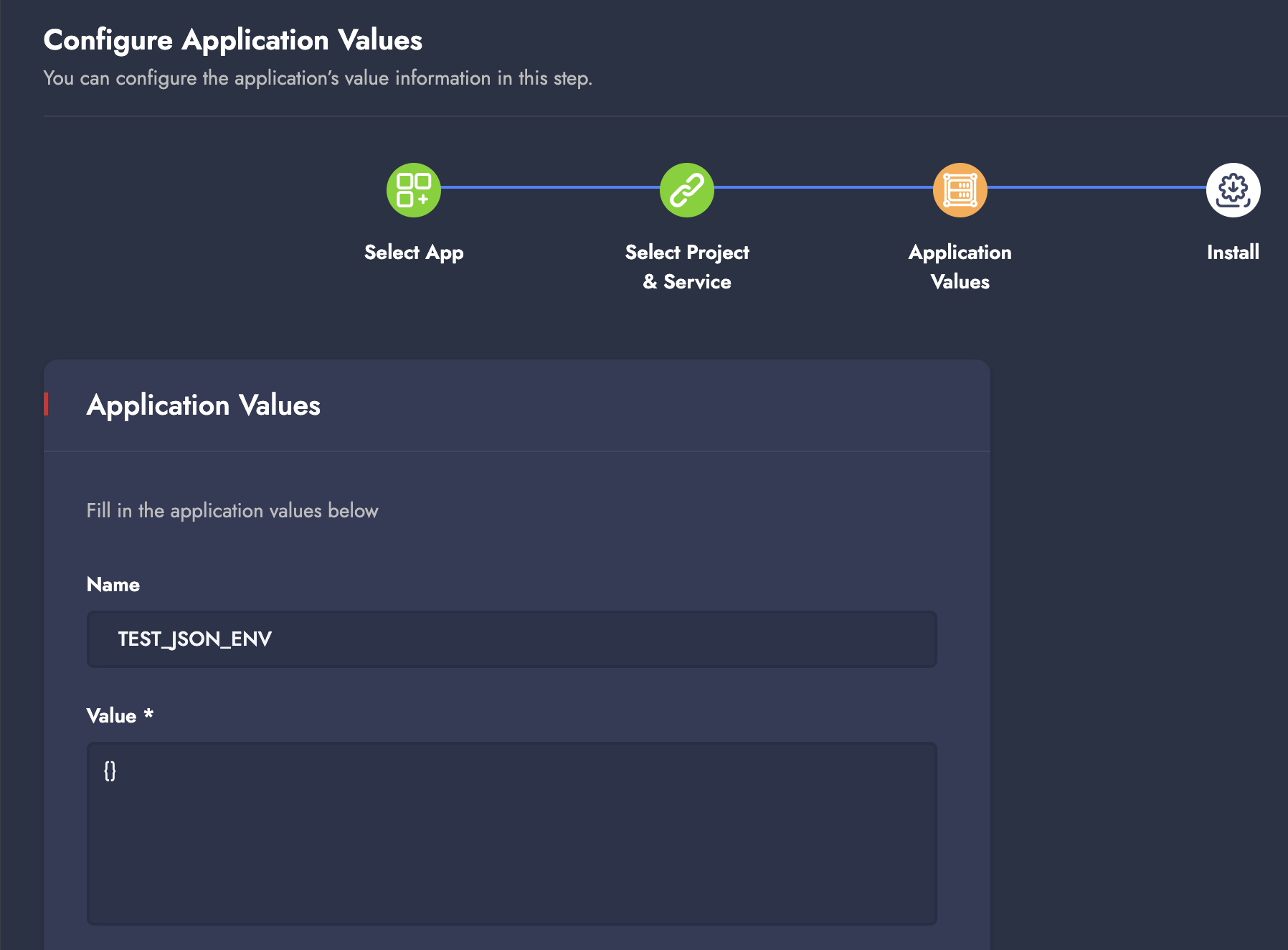 ​ Click the Save and Continue button to proceed to the Install step. ​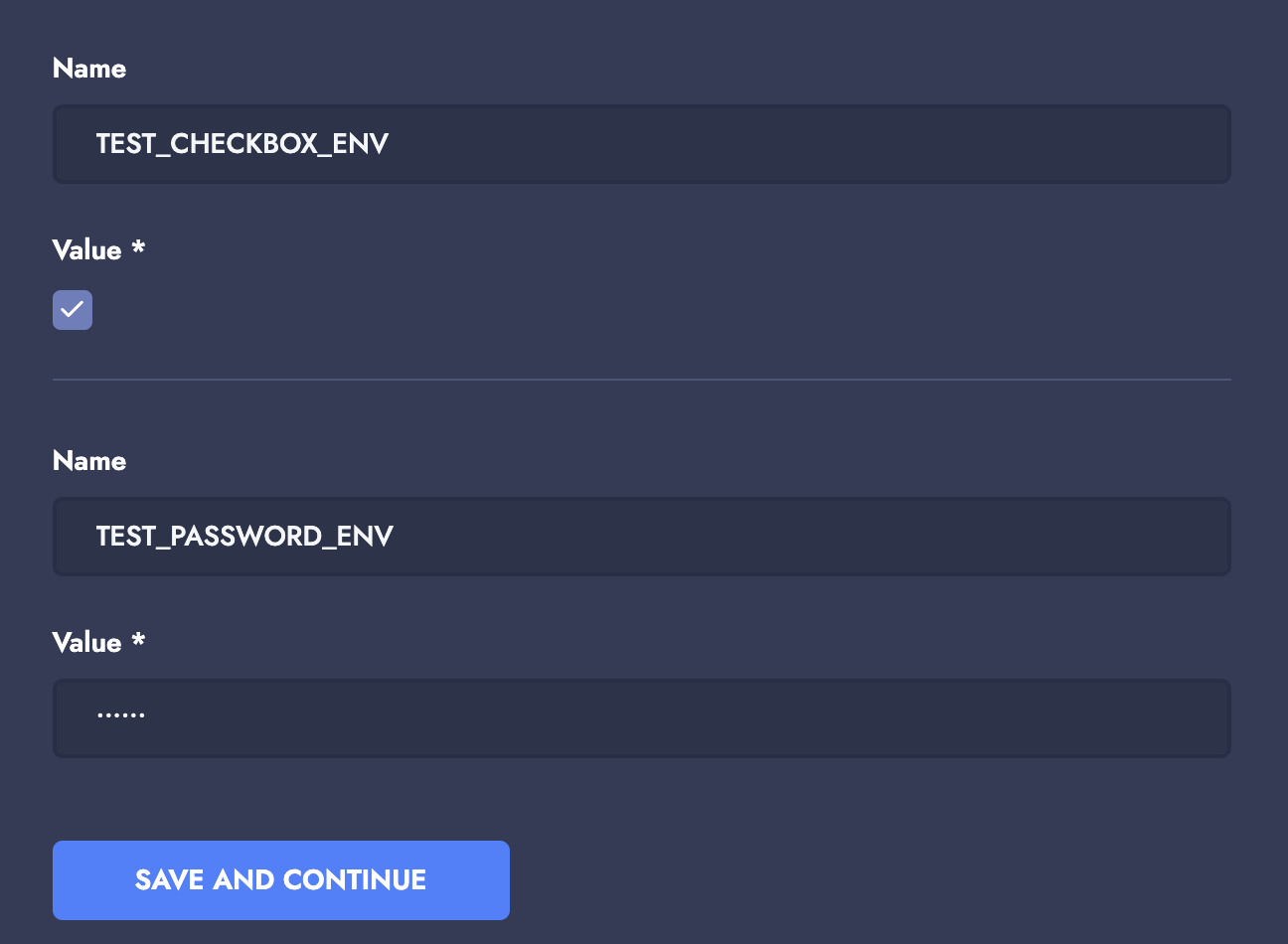 ​
Install Page​
This page shows a preview of the actions taken in the previous steps. If you need to edit, you can re-visit one of the tabs above and make the necessary changes. If the information is accurate, click the Install button. ​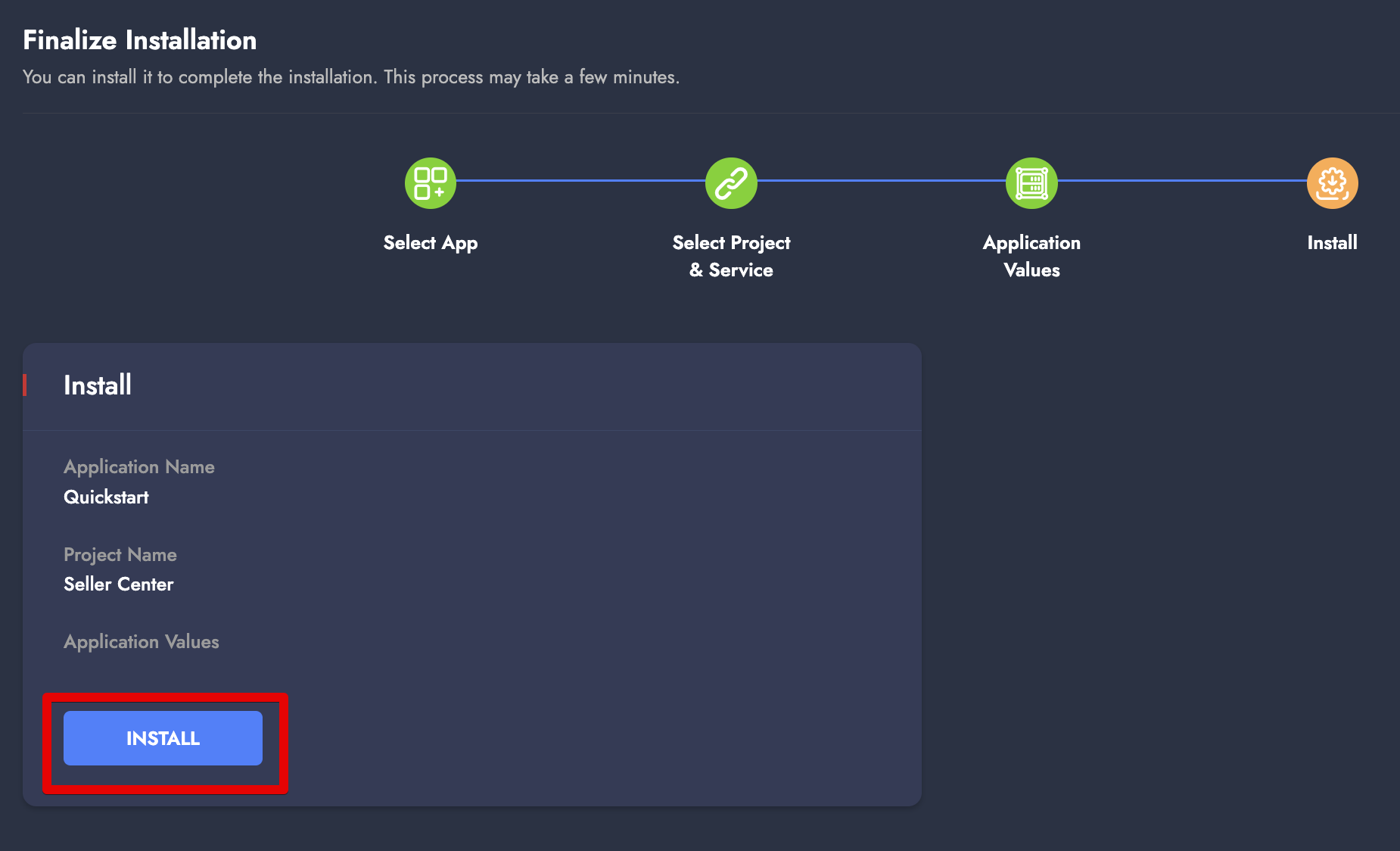 ​ Clicking the Install button initiates the deployment of the application. While some applications have auto-deployment while others may require the owner of application to start deploying. The screen will guide you through the process.
After installing the application, you will be informed that the app lication has been installed. You can click the View Project button to access the detail of the project where the application has been installed. ​